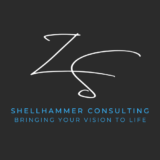 When it comes to mentoring, training, and coaching, do you want someone who has only learned in a classroom or has actually lived the experiences? Zak has learned his trade by being involved in each facet of business management. Whether the topic be specific to the real estate industry or not, his passion is passing that knowledge along to you.
Zak Shellhammer is a licensed Broker, Coach, and Business Consultant. He has 15+ years of experience in real estate sales, training, property management, and business development throughout the Las Vegas & Southern NV areas.
Consulting, training, mentoring, and coaching is available. Below is a just a little about what he can do for you!
Business Coaching: A business is a business, it depends on what YOU do with it! Zak can help you start a business with required filings, systems, setup, and brainstorm your business plan.
Real Estate Training: There are extensive training modules and one-on-one coaching available no matter if you've just begun, are a seasoned agent needing a tune-up, or someone seeking weekly coaching accountability.
Media & Marketing Management: Zak started out a graphic designer in the 2000's. His first passion was art and learning what is most pleasing to the consumer's eyeballs. Zak can manage your marketing, create new plans of action, and help designs.
Coaching: We all need to be held accountable in our business. Every successful entrepreneur and business person uses some type of coaching to get out of their head and stay in the game.